Attach two pieces of 1/2" x 3/4" softwood to the ends as shown. Each piece is 18 cm long.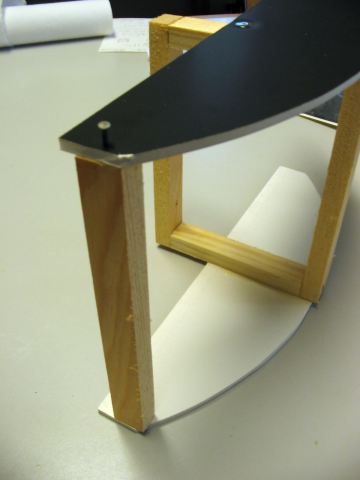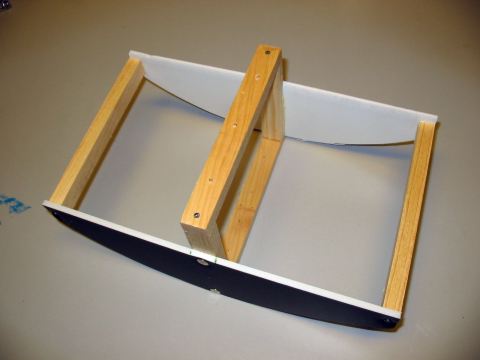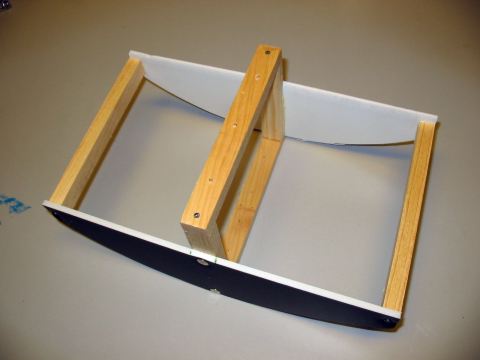 Step 7:
Attach the reflective surface to the completed frame, use thumb tacks and tape.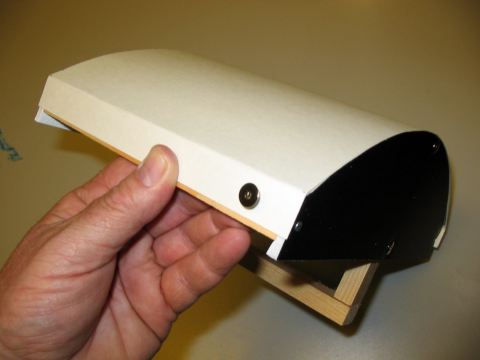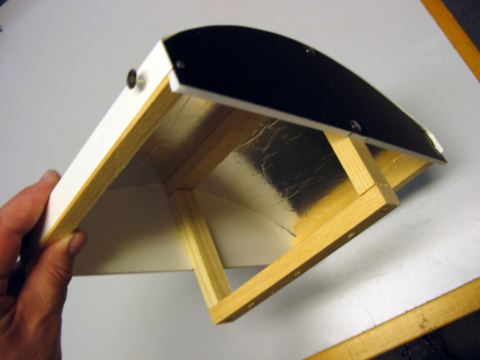 Step 7:
An angled hole in a block of wood holding a dowel makes a simple mount for the reflector.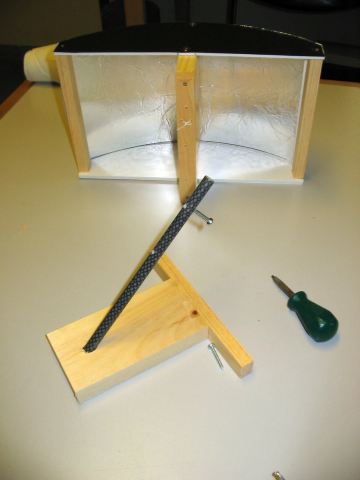 Attach the dowel to the back of the solar reflector.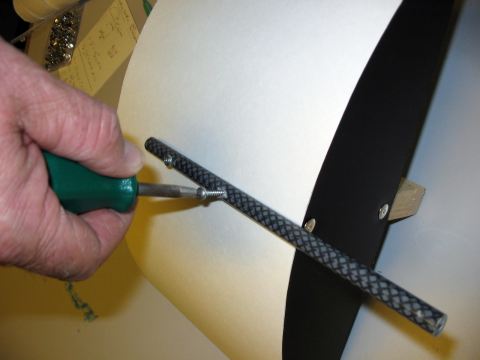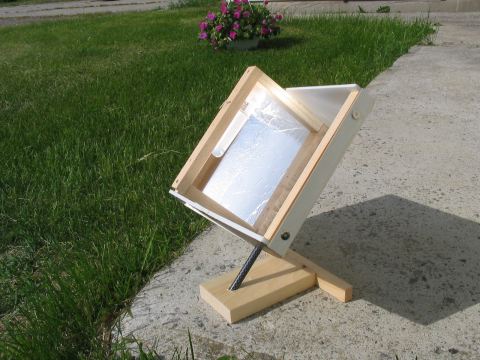 Solar reflector pointed at the sun.
Note the test tube of water mounted at the focal point.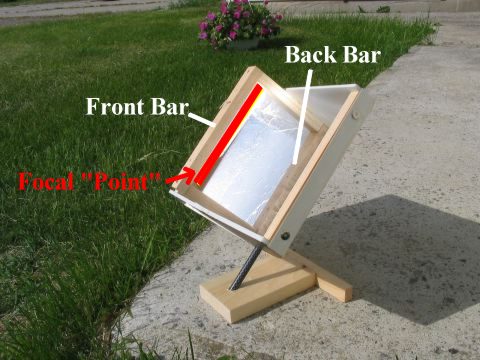 When the shadow from the front bar falls on the back bar, the reflector is aligned with the sun.
The back of the front bar receives focused energy from the sun - this is the focal "point".
The focal point in a mirror like this is actually a line located 1/2 radius from the mirror.
The focal point is the red line in the above image.
You may have to tilt the base to maximize access to the sun.
---
Reflector viewed from above.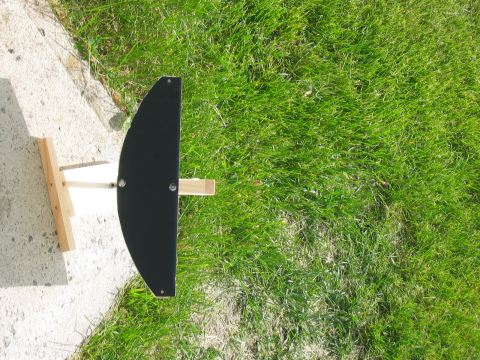 Parallel rays of light striking the curved reflector, bounce back focusing all along
the back of the front bar.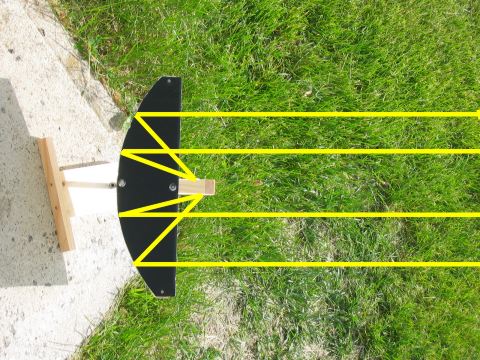 Once aligned with the sun, any object mounted behind the front bar will be heated.
Caution: Don't attempt to create a large reflector without adult supervision.
Never look directly at the sun or the reflection from this reflector.
Keep your face away from the reflector when it is pointed at the sun.
Return